varget powder / don't miss out. in stock. for sale. buy now. reloading supplies. reloading data. reload data.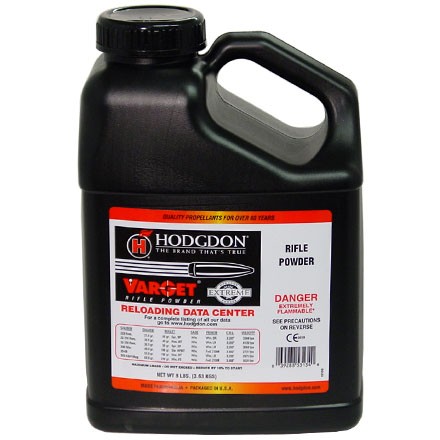 OVERVIEW OF THE PRODUCT
For any reloading application, Hodgdon Powder has the broadest assortment of premium smokeless propellants.
the first of Hodgdon's groundbreaking Extreme Extruded Powders, has small extruded grains for uniform metering, is insensitive to hot/cold temperatures, and has higher energy for enhanced velocities than other powders in its burning speed class.
Other characteristics include easy ignition and clean burning, which equate to excellent accuracy, greater scores, and more clean, one-shot kills. Varget Powder from Hodgdon is ideal for competitive match shooting with 223 Remington and heavy bullets. Popular cartridges such as may deliver outstanding performance and velocity.